Water Tank Cleaning Services
While there are no legal rules on who can clean a water tank, only a handful of companies have fully certified and accredited water tank cleaning and disinfection technicians. When you choose Living Stone  We Will Fix It for your water tank cleaning in Dubai, you can relax knowing that we meet the high standards necessary to leave you and your family with clean, safe water.
Advantages of Water Tank Cleaning & Disinfection Services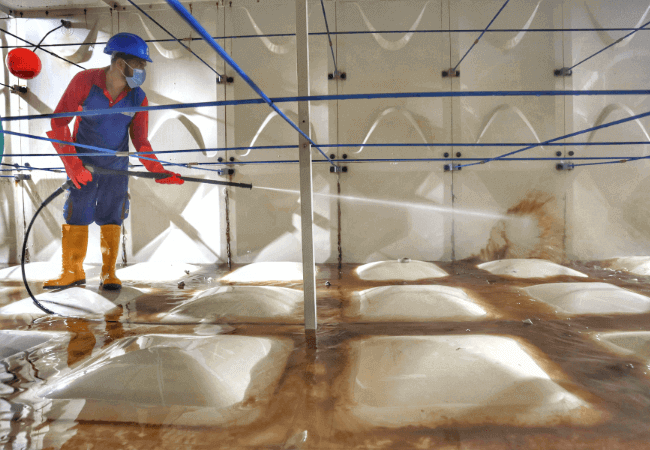 Prevents disease outbreak.
Minimizes the possibility of other health problems due to fewer pollutants being present.
Cost-effective to the organization as tanks won't have to be fully replaced in bulk. This also prolongs the lifespan of the tanks themselves as pollutants, rust, corrosion, sludge and bacteria won't make it disintegrate faster.
Regular maintenance saves resources like effort, time and money from costly repairs.
Reduces the chances of blockages from pollutants causing plumbing issues and causing leaks. These blockages can also run into other areas of the system if not addressed on time.